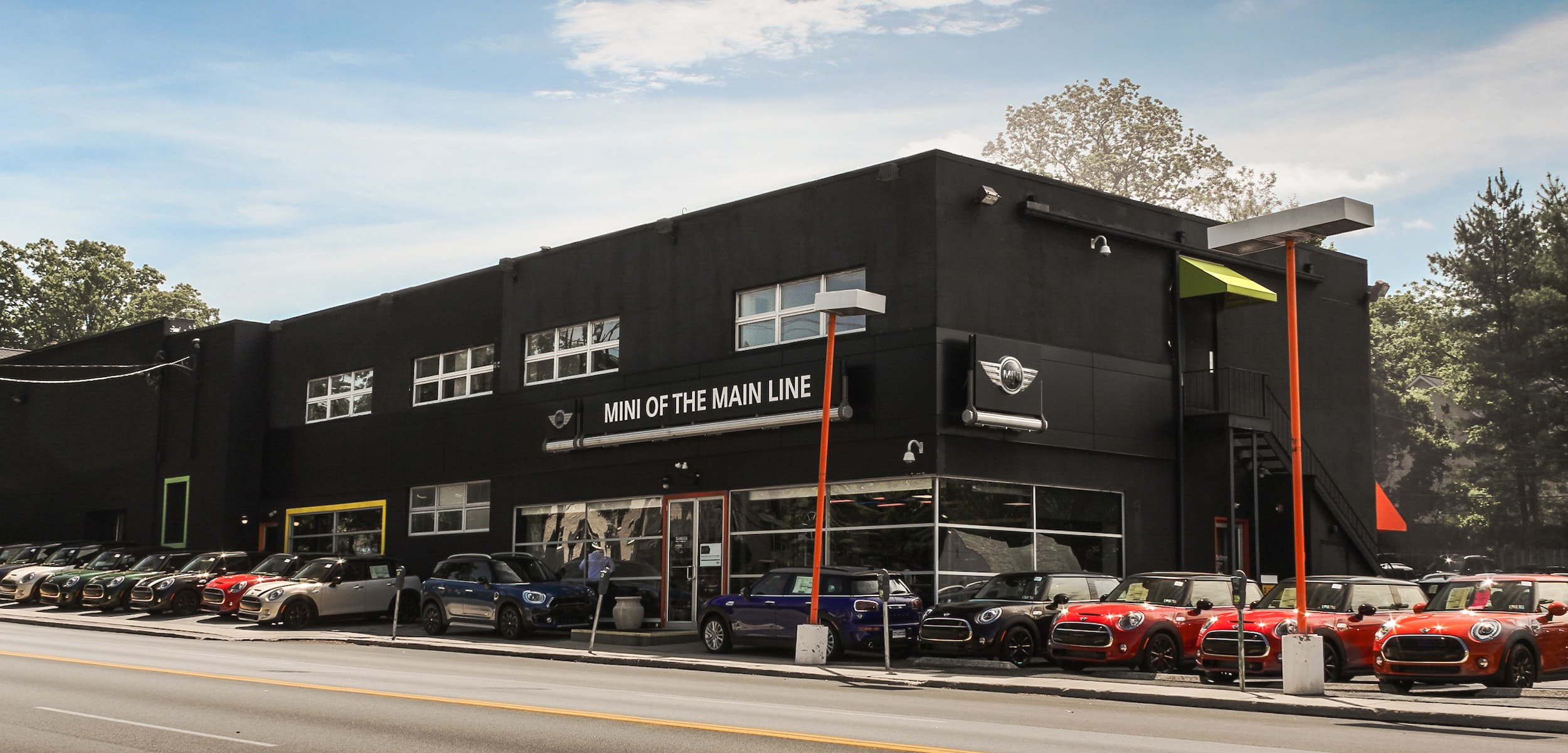 MINI of the Main Line is located in Bala Cynwyd, Pennsylvania just 2 miles from Philadelphia's beloved concert venue, The Mann Center, and other historic Philadelphia landmarks! We proudly serve all of Philadelphia, Greater Philadelphia, The Main Line, South Jersey and New Jersey including Gloucester/Salem/Cherry Hill/Camden Counties and are proud to be Philadelphia's premiere MINI dealer!
MINI of the Main Line not only boasts one of the largest inventories in the area, but also the most smiles and biggest personalities as well! As the MINI brand has been motoring for more than 50 years, its distinctive design and personality has transformed over the years and is always immediately recognizable. As a perfect blend of MINI and the City of Brotherly Love, MINI of the Main Line employees are immediately recognizable as well! We believe that MINI is more than just a car and more than just a means of transportation. We believe MINI is our chance to invoke smiles and curiosity in each and every person that walks through our doors so they can pass that joy to others when they leave.
MINI of the Main Line would be thrilled to help you find your dream car or service your current MINI! We provide service loaner vehicles by appointment and complimentary car washes for your MINI and if you are looking for a new ride then look no further than the MINI 2 Door & 4 Door Hardtop, the MINI Clubman, the MINI Countryman or drop the top with the MINI Convertible! We look forward to having great conversations with you and becoming long-time friends. Come and celebrate with us and be a part of MINI's next 50 years of motoring and feel what it means to be timeless!